Research tells us that the most powerful shapers of a child's faith are the child's parents. Deuteronomy identifies that faith is to be nurtured everywhere - at home and away from home - in homes and congregations, at work, at school, in the parks, on the bus or train or in the car, in play groups, at fast food restaurants, on a hospital visit, in nursing homes… and so on.
But none of us is born knowing how to parent this child of God. Many of us no longer live near extended family or in neighborhoods with people we know well, who share our values, and will help us know how to raise our child. Many of us struggle to find the time and the means to get the job done. Where do you start? What do you say? How much time will it take?
Let us help you with classes and groups to enhance your parenting skills, give you support, and nurture faith in your children. Here are some things going on this year that can do just that.
Age-Groups FOR FAITH FORMATION
Due to COVID19, Faith Formation classes are not meeting.
Nursery
2-3 year-old (Musikgarten)
4 years - Kindergarten (Godly Play)
1st - 5th Grade (Rotation Faith Formation)
FIRST COMMUNION (EXPLORING THE SACRAMENTS)
A parent meeting is held to provide information to parents about the content of this program and to discuss the date and times of the Exploring the Sacraments classes. This is followed by 2 classes which prepare children to take their first communion. Date and time of the parent meeting will be announced in advance. Due to COVID19 these classes have not met in 2021. Information will be publicized in the E-News and First Glance when classes are to resume.
FELLOWSHIP GROUP FOR 3rd - 5th Graders
During the school year 3rd - 5th graders generally meet on the 3rd Sunday of each month from 2 - 4 pm at the church. Because of COVID19 this group is currently not meeting.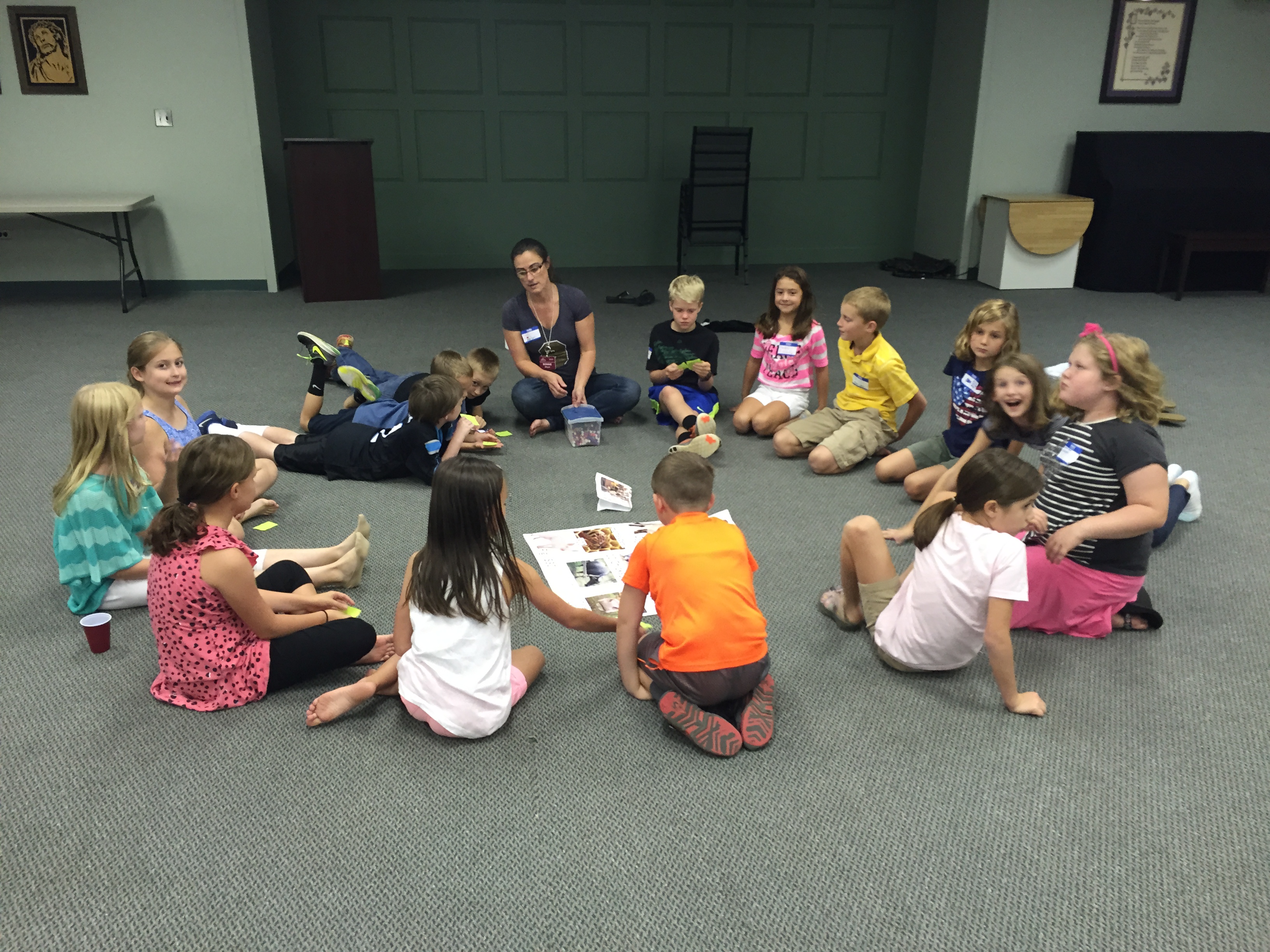 Safety
All teachers are required to submit to a thorough background check. In addition all teacher helpers must attend SAFE training.